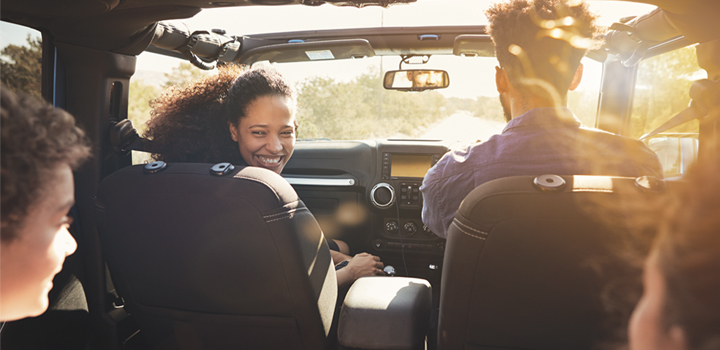 Travel during such a pandemic is still in question. But for those of you who really crave to travel, there is one type of trip that is recommended for you: road trip. Relax, there are tips for a safe road trip amid the Covid-19 pandemic.
Cited by CNBC, car travel is actually safer than other modes of transport during the coronavirus pandemic. This was confirmed by Professor in the Department of Epidemiology at the Milken Institute School of Public Health at George Washington University, Dr. Amanda Castel.
"If you travel by car, you have more control over the situation. If you are careful, you will interact less with people than if you go to the airport or on a plane," said Castel. As explained earlier, if you really miss out on traveling, you can take a private car excursion.
Is the road trip safe?
Road travel was rated as safer than traveling by public transport such as trains or airplanes. According to the Holamigo website, here are 5 safe tips for a road trip, even amid the Covid-19 pandemic.
Think about the risks
The first tip before a road trip is that the risks are high. Friends really need to take it into account and understand it well. As mentioned above, going outdoors or traveling to one place certainly has its own risks associated with being infected with the coronavirus.
Hence, you need to consider all the risks. One of these considerations is the selection of the areas to visit. You can see if your target is in a safe zone or even a red and black zone. If your target turns out to be in the red or even the black zone, it is a good idea to prepare other alternative destinations to visit.
Always have medical equipment ready
Even though you may be sitting in your car for a while on a trip, you cannot underestimate all of the medical equipment you will need and have to carry. It is better if you prepare various equipment such as masks, hand sanitizer, face shield, gloves, disinfectant liquid and others from the beginning. You have to take different devices with you everywhere. Remember, prevention is better than cure later.
Take care of your health
When all the equipment in the car is ready, the next tip that you can check now is that no participant in the trip is unfit and even sick on the trip. Then make sure he doesn't travel.
This refers to knowing that the coronavirus makes it easier to infect someone who is sick, incapable, or with a weak immune system. Even if you don't get sick, you need something to keep your immune system or your immune system strong.
Don't stop too often
Of course, to refuel your car you have to stop at the gas station. But just stop by there and don't stop at other places. It's nice, but you need to get rid of this habit related to this coronavirus pandemic. If you are hungry or thirsty, better prepare supplies for the trip so you can eat and drink in the car.
Be vigilant in public facilities
Quitting is possible, but the name is a public institution in the midst of such a pandemic. There is nothing wrong with staying vigilant there. Keep using masks with pleasure, keep your distance from one another, and be careful not to lightly touch the surfaces of items in these public places. In this case, you should bring hand sanitizer with you to make sure your hands are clean. Remember not to lightly touch your face knowing your hands are not clean.
So, these are some tips that you can do when planning to go on vacation with your private car. Remember friends wherever and whenever you always keep yourself clean so as not to avoid Covid-19.