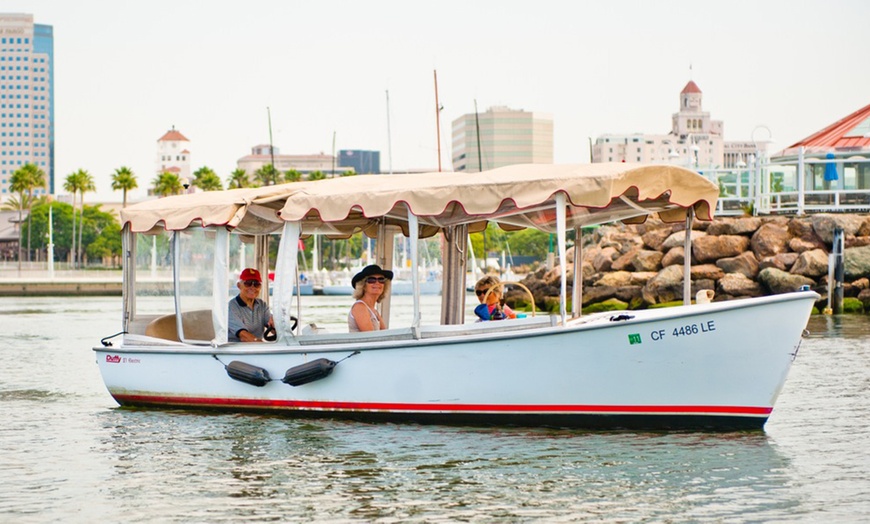 Are you looking to do something new and exciting for the weekend? Perhaps the typical strolls in the park or adventurous hikes on the trails are getting a bit boring for you now. Going to the beach is nice, but what if you want to do more than lounge around? Swimming is not always an option, so what's there left to do?
You'd be glad to know that there are plenty of other ways to enjoy being on the waters without being actually in it, and one of those ways is by taking out a Newport Duffy rental.
What is a Duffy?
A Duffy is a type of lifestyle boat that runs on electricity. It looks similar to a pontoon in build, but can hold as much as a dozen people. Primarily, its use is really intended for a leisurely cruise down the river, to let you enjoy the sights.
Passengers remain seated as there is no deck to hang out in, anyway. There is a covering on top to protect passengers from heat or rain, making it as comfortable a ride as possible.
Enjoy a Relaxing Trip
One of the reasons why a duffy rental is such a great choice for a relaxing day out is that you can simply sit back and relax on the trip. There's nothing fussy about it, and all you have to do is bask in the calm and quiet offered by the leisurely cruise.
It's small enough to keep your party private, but also sizable too as to accommodate your group so you can enjoy the experience together.
Leave it to the Pros
Navigating through the waters isn't a problem as your duffy rental will be captained by a licensed boat driver. With their help, you can further explore other places you otherwise would not have noticed exploring the locale by yourself, on land.
Their experience handling the boat also ensures your safety throughout the ride. Ideally, you should be given safety instructions before you climb aboard, and should be provided access to emergency tools. Safety is always the first priority on these trips.
Enjoy the Privacy
In case you want a quick, no-fuss get-away, either with your special loved one or even by yourself, a duffy rental can give you that much-needed privacy. Perhaps you just wanted to clear your head, and you'd rather not do it confined in your room, but the busy outdoors won't cut it for you too.
Spending your time getting the relaxing quiet that you need might just be the trick to giving you that well-earned refreshing weekend.